How to Wear Your Nerd of a Feather

Congratulations! You have a beautiful Nerd of a Feather. We love experimenting with new ways to wear our nerds. Here are a few tips:
The most popular (and easy way to complete your look) is to wear your nerd on the side. And it'll keep your hair out of your face (so we can see your fab mug!)
Put your hair into a bun or ponytail directly behind your head or off to one side and put your nerd above it.
Sweep your bangs off to one side and face your nerd the other direction. This works particularly well for bigger sized nerds. It gives a great 1940s look.
Pocket Protectors! They can be worn on suit jackets, dresses, blouses, cardigans, or on hats (they can even hide a hole in your sweater)

Powered by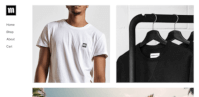 Create your own unique website with customizable templates.