Feather party? What's that?

Just like a good ol' fashioned Tupperware party, we can bring the nerds to you!
It's so easy!

Step 1: Contact us and set a date!
Step 2: Invite your friends
Step 3: Serve some snacks and wine and we will bring a selection of gorgeous Nerds of a Feather to your house.

Best part is, you get a free Nerd of a Feather for hosting the party AND for every 10 we sell, you get more free stuff!

We are currently only available in Los Angeles and Las Vegas. If you would like to become a NoaF representative, please contact us!

Powered by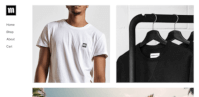 Create your own unique website with customizable templates.